"Specialising in Manual Therapy & Exercise Prescription
with a commitment to full Rehabilitation." At Liffey View Physiotherapy all practitioners are Chartered Physiotherapists, meaning you can have peace of mind knowing that you are being treated by a physiotherapist who has a university degree qualification and is committed to the highest standards of ethical and clinical excellence.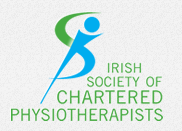 Liffey View Physiotherapy,
Unit 25, The Mill Centre, Celbridge, Co.Kildare


At Liffey View Physiotherapy you can be assured you will always be assessed and treated by a Chartered Physiotherapist in a modern, clean environment characterised by professionalism and a commitment to ethical and clinical excellence.
Assessment & Treatment:
Initial assessment includes: (Time: approx. ¾ hour)
Assessment

Treatment

Home action-plan (incorporating possibly postural advice, a stretching / exercise regime and advice on return to sport or activity)
Follow-up treatment will also be discussed at this time, so our clients can be guided in their ongoing recovery and rehabilitation. (Time: approx. 30 minutes).
Rehabilitation / Exercise Prescription:
Graduated exercise is part of good rehabilitation.
The ATM2, by Backproject.com is one piece of apparatus at Liffey View Physiotherapy that aids people in their return to work or sport, enhancing pain-free rehabilitation while increasing range of movement and strengthening weak muscles. For more info visit backproject.com
Your Physiotherapist can prescribe performance enhancing exercises for your
specific sport or occupation, in the context of returning from injury.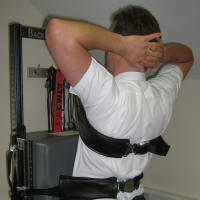 Biomechanical Assessment for Prescription Orthotics:
Our feet not only propel us from one place to another, but they act to minimise the shock forces of impact as we move. Adjusting the position of your foot as it makes impact with the ground can be an essential tool to adjust your body's position and help resolve on-going injuries.
Poorly aligned feet can produce many different symptoms:
Heel pain

Shin splints

Knee pain

Low back pain
At Liffey view Physiotherapy, therapists specially trained in advanced biomechanics can fully assess you for orthotics. From time of assessment, you will receive your orthotics usually within 3-4 weeks. For more info, visit Langer (UK) FAQ's.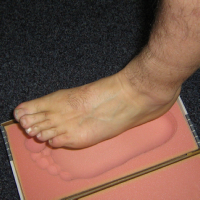 Common conditions we treat include:
Back Pain, Whiplash, Sports Injuries, Occupational Injuries, Stroke, Rehabilitation after joint replacement, reconstructive surgery and fractures.