"Specialising in Manual Therapy & Exercise Prescription
with a commitment to full Rehabilitation." At Liffey View Physiotherapy all practitioners are Chartered Physiotherapists, meaning you can have peace of mind knowing that you are being treated by a physiotherapist who has a university degree qualification and is committed to the highest standards of ethical and clinical excellence.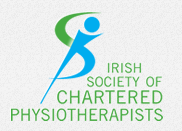 Liffey View Physiotherapy,
Unit 25, The Mill Centre, Celbridge, Co.Kildare


We're committed to giving clients an Understanding of their Condition. Understanding empowers people to make wise choices concerning their pain, their condition and their rehabilitation. Thorough assessment of clients facilitates a clear diagnosis. With this understanding, courses of treatment can be discussed between therapist and client, and onward referrals to General Practitioners and Specialists can be given if physiotherapy is not the best course of treatment.
We're committed to Full Rehabilitation. While hands-on physiotherapy can be intense with often immediate results being experienced and quantified, our clients are participants in the rehabilitation process. Graduated stretching and home exercise regimes are an integral part of treatment to restore normal function and strength to body parts which may otherwise be prone to re-injury.
We're committed to a Hands-on Approach when treating musculoskeletal, respiratory and neurological conditions. While electrotherapy machines can play a part in effective treatment of certain conditions, they cannot replace or give the clinician crucial feedback like massage, soft-tissue and joint mobilisation. It is this hands-on feedback that aids our therapists in effective treatment.